Toyota Probox
Toyota makes a lot of globally famous vehicles, but many don't know they make a few Japan-specific ones too. Enter the Probox, a fuel-efficient wagon with excellent hauling capacity that's been the company's best-kept secret… till recently.
First launched in 2002, the Probox was a Japan-only vehicle for its first 7 years of life. But over the past decade or so, exporters have steadily been shipping and selling more and more of them abroad. Now everyone seems to be finding out about the Probox's low price, excellent fuel economy and versatility. The Probox delivers exactly what its name suggests – a big box of a vehicle with enormous storage and infinite potential for professional use. It can haul 400kg of weight and has rear shock absorbers to maintain balance. It also hosts five spacious seats, more than sufficient to carry everyone from A to B. You can even haul the family and a full cargo load at the same time.
Ideally suited to small business enterprises and cross-country transportation, the vehicle has surged in popularity, particularly in Africa and the Middle East. Variable Valve Timing with intelligence, otherwise known as "VVT-i" provides for excellent fuel economy and engine longevity. Besides being rugged and easy to maintain, spare parts are readily available anywhere. How's that? Because it accepts spare parts from many other Toyota models!
Toyota Probox Model Years
The First Generation: 2002 – 2013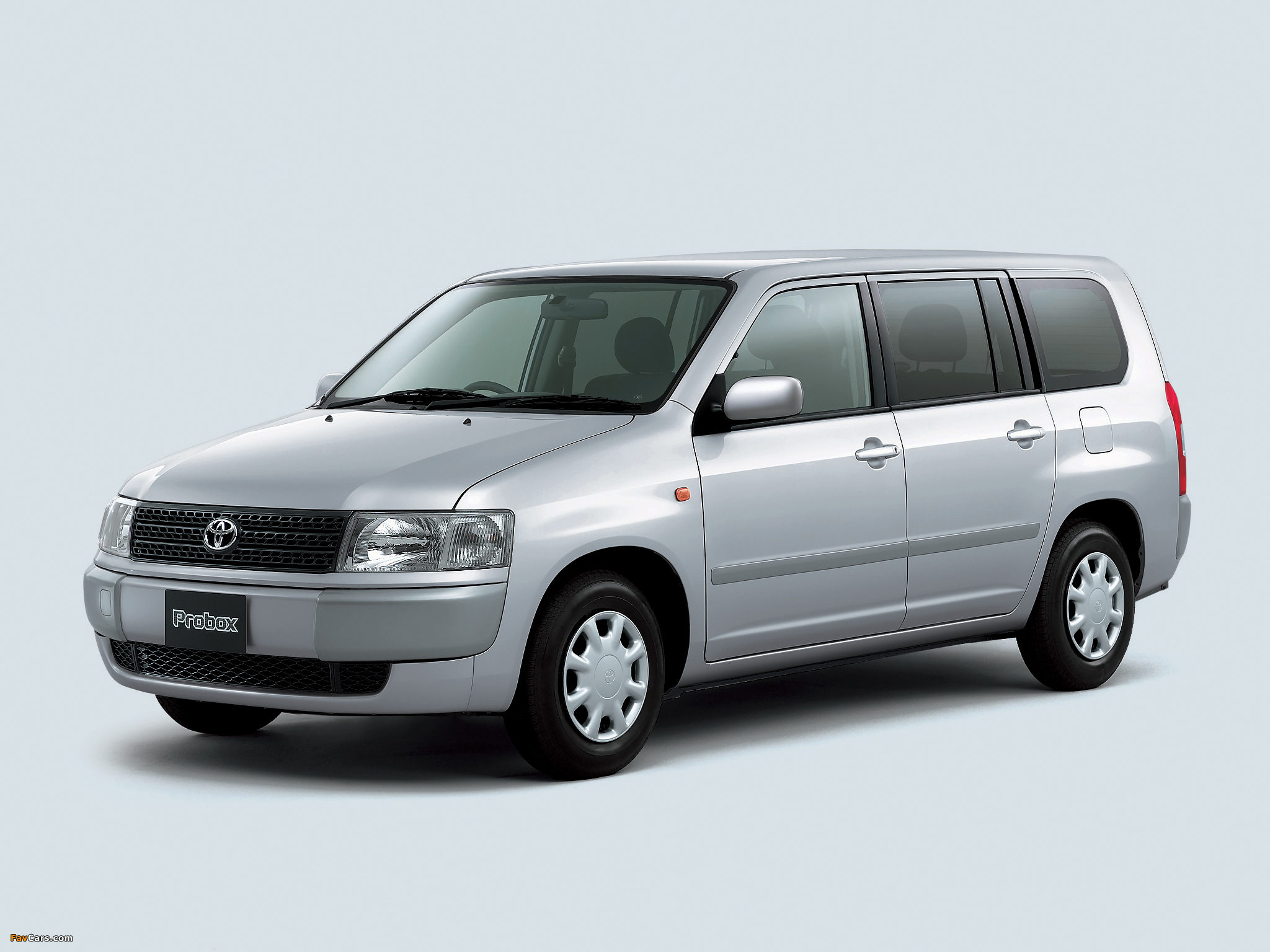 The 2002 to 2013 production models of the Probox come with in either automatic and manual transmission configurations. They feature a double overhead cam (DOHC) four-cylinder engine available in 1.3, 1.4 and 1.5 liter versions.
Redesign: 2014 – Present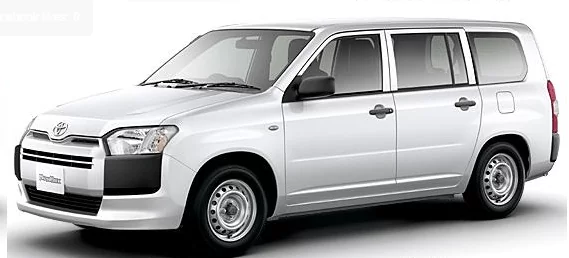 In 2014, the Probox received a partial redesign. The Probox's facelift came at roughly the same time as Toyota's similarly styled, but more luxury-oriented Succeed. Probox models from this year and after feature a new body. A trailing link axle at back has been added as well, while brakes have been updated and stability enhanced. 2014 and later models feature a continuously variable transmission (CVT), which replaces the previous automatic and manual transmission configurations. They retain the same DOHC four-cylinder engine in 1.3, 1.4 and 1.5 liter options.
Understanding Toyota Probox features
Fuel Type
Transmission
"AT" means the vehicle has an automatic transmission. The numbers behind "AT" refer to the generation, or version of the automatic transmission – with a higher number indicating a more recent offering – ex. AT 3.0 (third generation automatic transmission).
"MT" means the vehicle has a manual transmission. The numbers behind "MT" refer to the generation, or version of the automatic transmission – with a higher number indicating a more recent offering – ex. MT 2.0 (second generation manual transmission). The numerical value refers to the number of forward gear ratios (ex. a 4AT transmission has four forward gear ratios).
In automatic transmissions, the gear ratio change is automatic, taking place as the vehicle moves. In manual transmissions, the driver completes a gearshift manually.
"CVT" means continuously variable transmission. A CVT maintains constant angular velocity, changing through a continuous set of gear intervals, rather than a fixed number as in a traditional automatic or manual transmission. In practical terms, this translates to better uphill performance and a smoother ride.
Displacement
"Displacement" describes the amount of air that is displaced by an engine's pistons. It is generally measured in cubic centimeters (cc). A larger engine displacement tends to mean more power, while a lower engine displacement tends to mean better fuel economy. All Toyota Probox models come with a 1,496cc engine capacity.
Doors
All Probox models come with 5 doors as standard.
Grade
⁠When searching for a Probox, you will see the following 'Grade' terms:
4WD
⁠"4WD" means the vehicle includes four-wheel drive (4WD). This grade is ready to handle off-road conditions and rough roads, as all four wheels are supplied with power by the transmission system.
EXTRA PACKAGE
⁠The "EXTRA PACKAGE" version of the Probox features four-door power windows, plusher seats and headrests.
EXTRA PACKAGE LIMITED
The "EXTRA PACKAGE LIMITED" version of the Probox features four-door power windows, plush seats and headrests.
The Probox – A Solid, Box-like Companion
Okay, so we'll finally just say what you and everyone else is thinking – no, the Probox is no Bugatti Veyron in the looks department. But you also have to admit that specs-wise it comes across as an incredibly effective and durable hauler. The very reasonable price isn't bad either!
Are you looking for something like the Probox, but it's not quite right for your needs? In that case, you might want to look at our article on the Toyota Succeed.